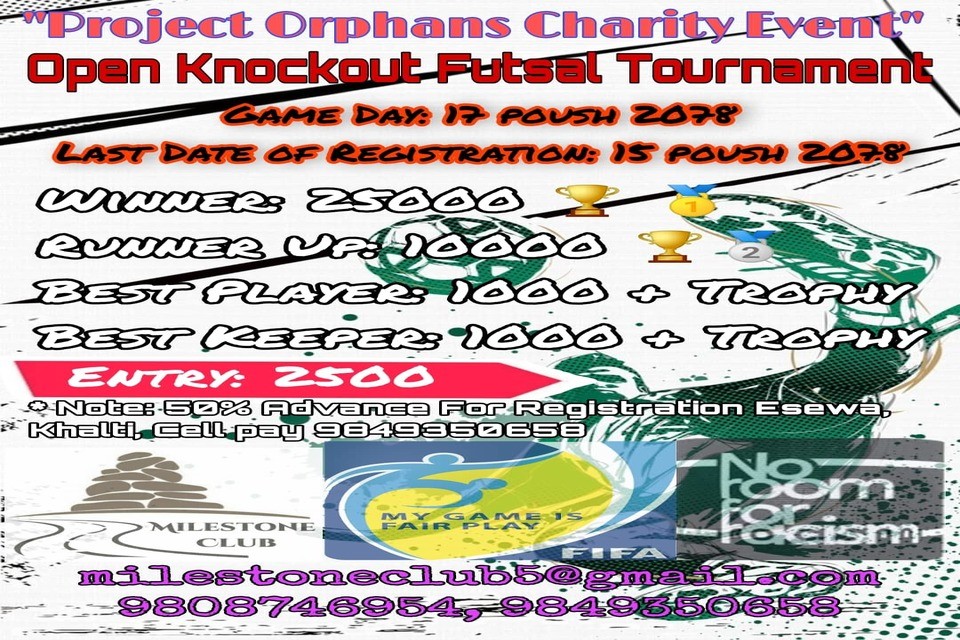 Milestone Club has opened the registrations for the Open Knockout Futsal Tournament from the 1st of January.

The registration fee for the tournament is set at Rs. 2500. The winner of the tournament will receive Rs. 25000, trophy and medals while the runner-ups will receive Rs. 10000, trophy and medals.

The best player and goalkeeper of the tournament will each receive Rs. 1000 and a trophy.