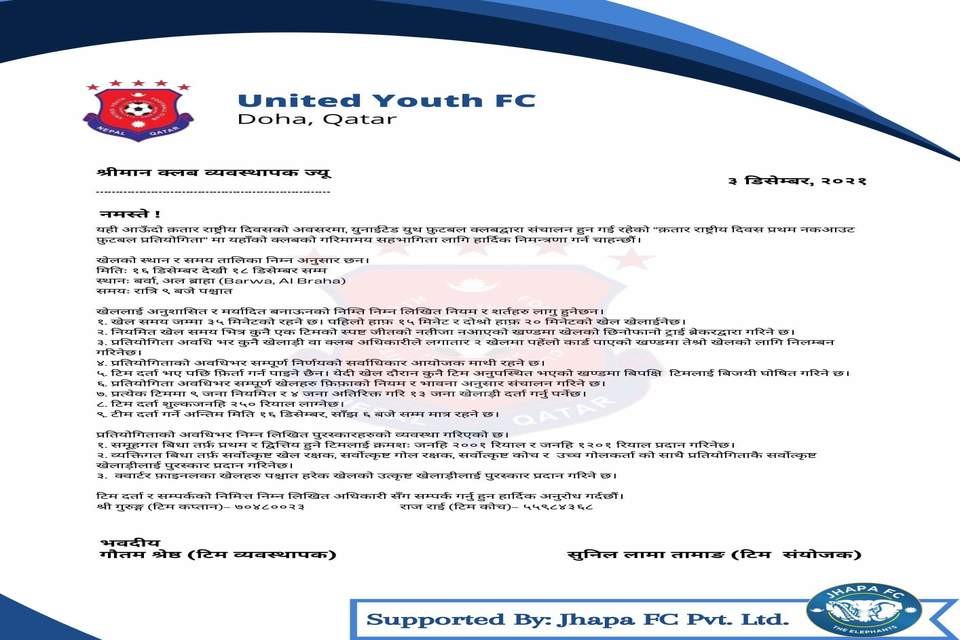 United Youth FC, Qatar is organizing Qatar National Day Knockout Football tournament on the occasion of Qatar national day.
The tournament will be held from December 16 to December 18 at Barwa, Al Braha after 9 PM.
The entry fee for each team is set at 250 Riyal. The deadline for team registrations is set at 6 PM of 16th of December.
The winner of the tournament will receive 2001 Ruyal while the runner-up will receive 1201 Riyal. The best goalkeeper, best player, best coach and best highest scorer of the tournament will also be rewarded.
The best players of each match after the quarterfinal stage will also be rewarded.