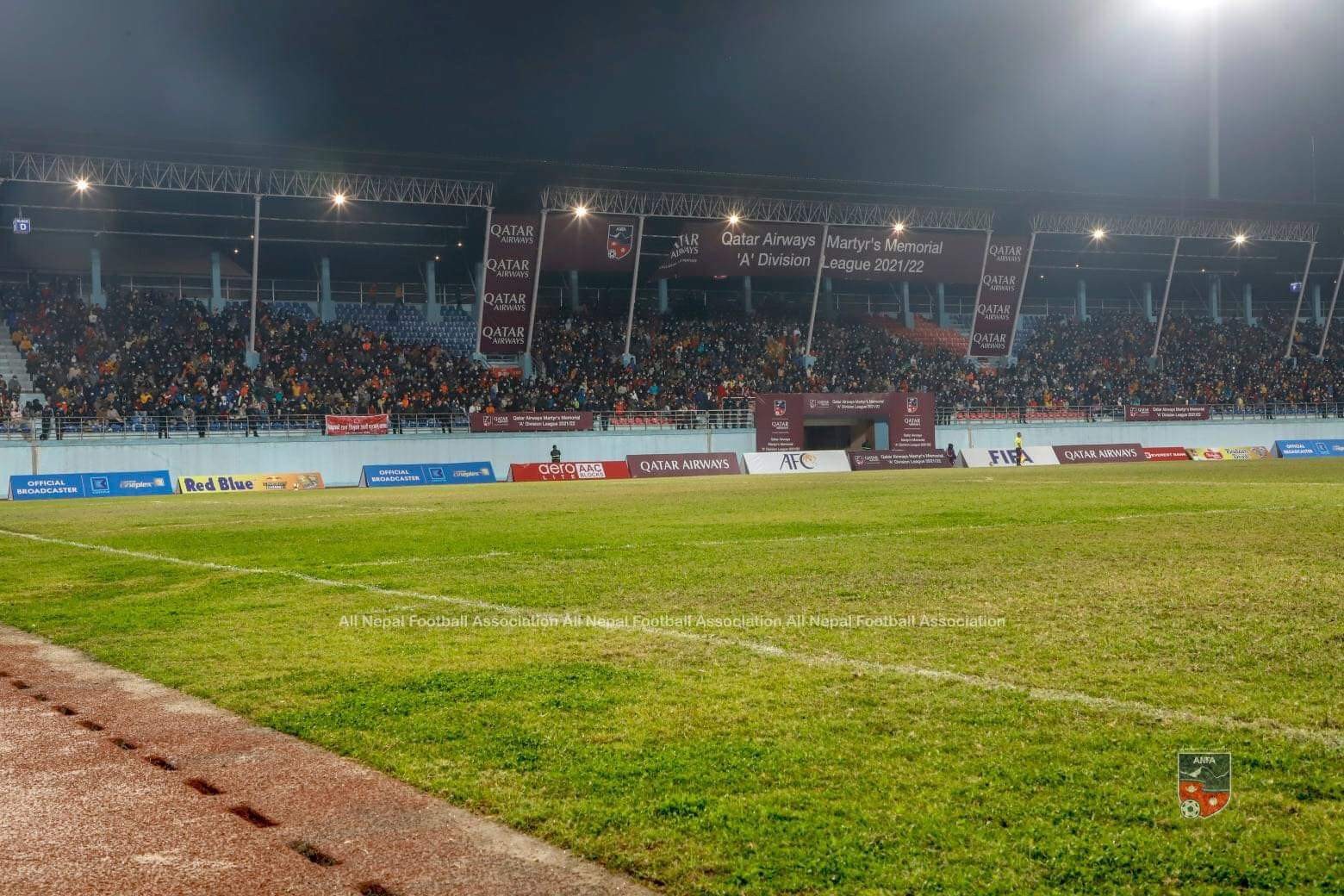 Tribhuwan Army vs Machhindra saw the biggest turn out of the ongoing Martyr's Memorial A Division League in the accomplished two rounds of matches. The match between the two heavyweights under lights was a real spectacle for the fans in the stadium.
The match ended on a goalless draw but the gameplay on display was commendable. And with people going into the stadium to watch the matches in numbers, it can only be a good thing for Nepali football in general.
While not all of the games have garnered great presence in the stadium, yesterday's match between the Army men and the White Lions can mean one thing, if teams are well matched with quality in the squad, people do turn up to watch the games live.
And it was not a weekend match, it was on a Monday, a busy day of the week for everyone in the capital and in the country.
This big turnout not only garners more revenue for the league organizers and teams, but also goes on to say that quality attracts more fans.
ANFA has recently announced the next two rounds of fixtures to be played in the Dasharath Stadium in Kathmandu. And there are talks of MMC and Chyasal getting to play some matches in Pokhara and at Chyasal Stadium respectively.
It can be hoped that the fans in Pokhara and Lalitpur are excited to go to the two stadiums in massive numbers to watch A Division matches being played there for the first time ever.
6th Rajarshi Janak Cup: Machhindra FC Vs Far West XI - Match Highlights