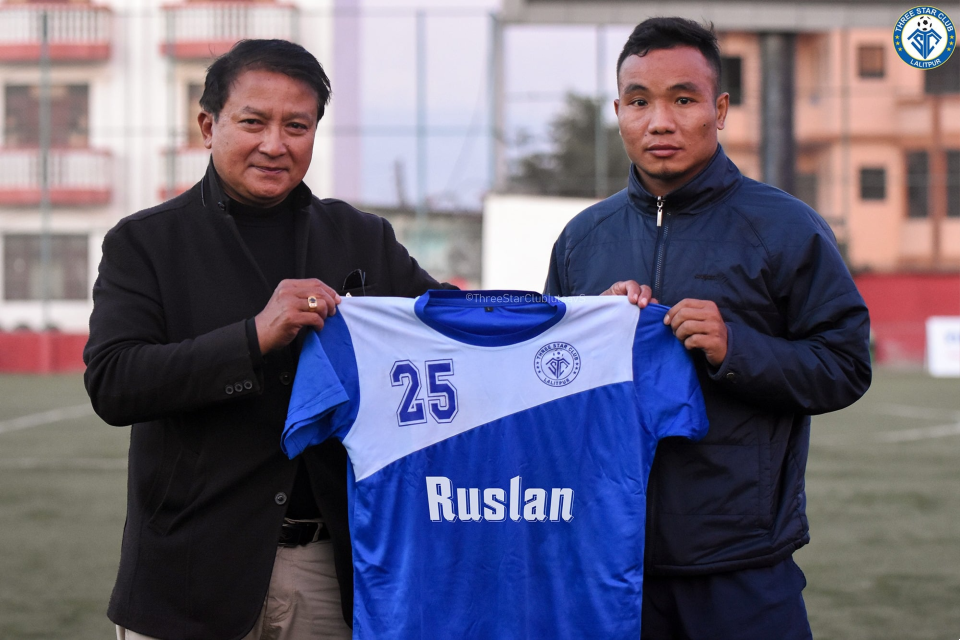 For the upcoming season of the Martyr Memorial A Division League, Lalrammawia, Yogesh Gurung, and Min Bahadur Dhimal have extended their stay at Three Star Club.

On Thursday, the club announced the extension of these three players.

The club based in Mangal Bazar Lalitpur are preparing for the league season ahead and have been active in tying players to new deals and their announcements.

Earlier this month, the club announced the extension of contracts for Ashok Khawas, Jeevan Gurung, Bijaya Bhujel, and Yves Priso, as well as the signing of Nepal international Hemant Thapa Magar on a two-year deal.

The Lalitpur team was scheduled to play Chyasal Youth Club on November 16th, but due to ANFA's postponement of the league's start, new dates will need to be announced for this match.

There are 14 clubs in the league, which has a winning purse of NRs 75 lakh.