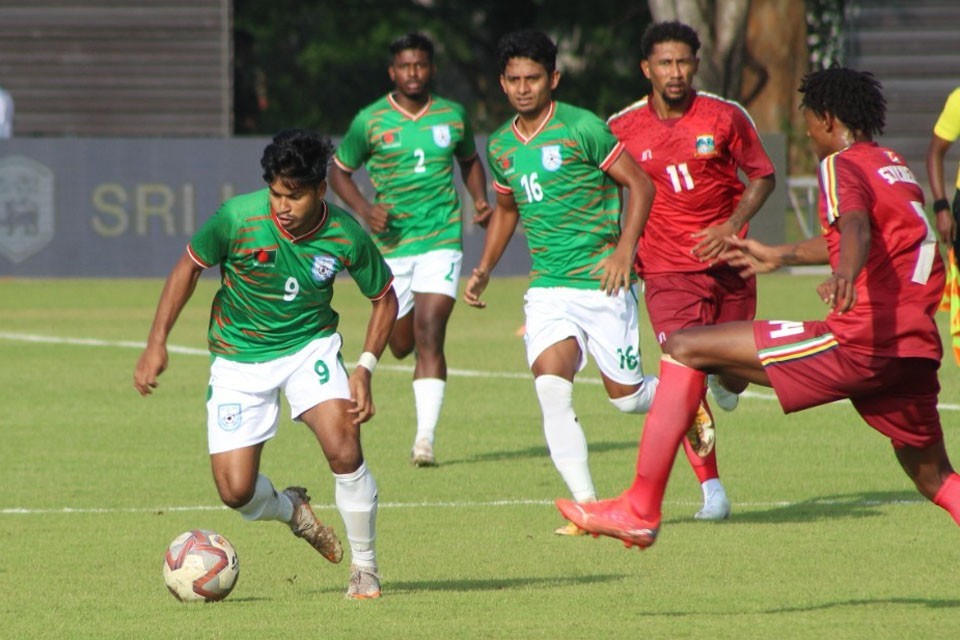 Due to a disappointing performance in the second half, Bangladesh were held to a draw in the first match of the ongoing four-nation Prime Minister's Mahinda Rajapaksa Trophy in Sri Lanka.

They dominated the first half against Seychelles, a lowly opponent, but were on the back foot for the entire second half.

At the Racecourse Ground in Colombo, the game ended with each team scoring a goal. Mohammad Ibrahim's goal gave Bangladesh the lead in the 17th minute.

Despite controlling the majority of the game, Bangladesh conceded in the final minutes of the match when the Bangladeshi players couldn't coordinate around the box. Brendan LeBrores scored in the 88th minute to tie the game 1-1 for the Seychelles.

The Seychelles will meet Sri Lanka in their second encounter on November 12, while Bangladesh will face the Maldives the following day.

In the round robin league tournament, the top two teams will meet in the final. On November 19, the last match will be played.