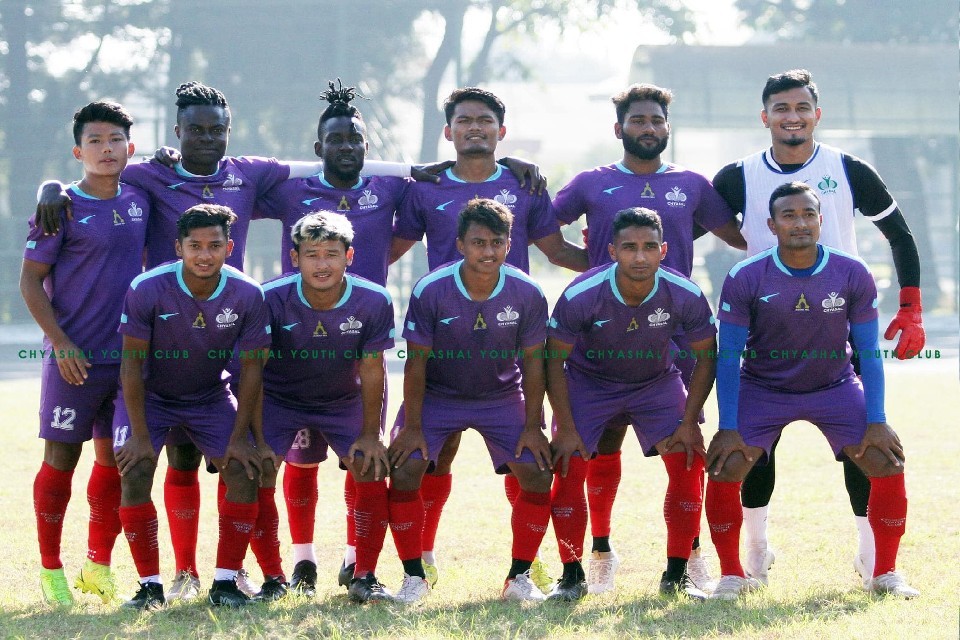 High spending Chyasal youth club played 0-0 stalemate with Tribhuwan Army FC in a pre-season friendly match played on Wednesday.

The match was played at Army physical training centre, Lagankhel to tune up ahead of the league.

A Division league is kicking off on November 15 in Kathmandu. There are 14 teams in the league.
Qatar Airways Martyr's Memorial A Division League: Chyasal Youth Vs Sankata Club