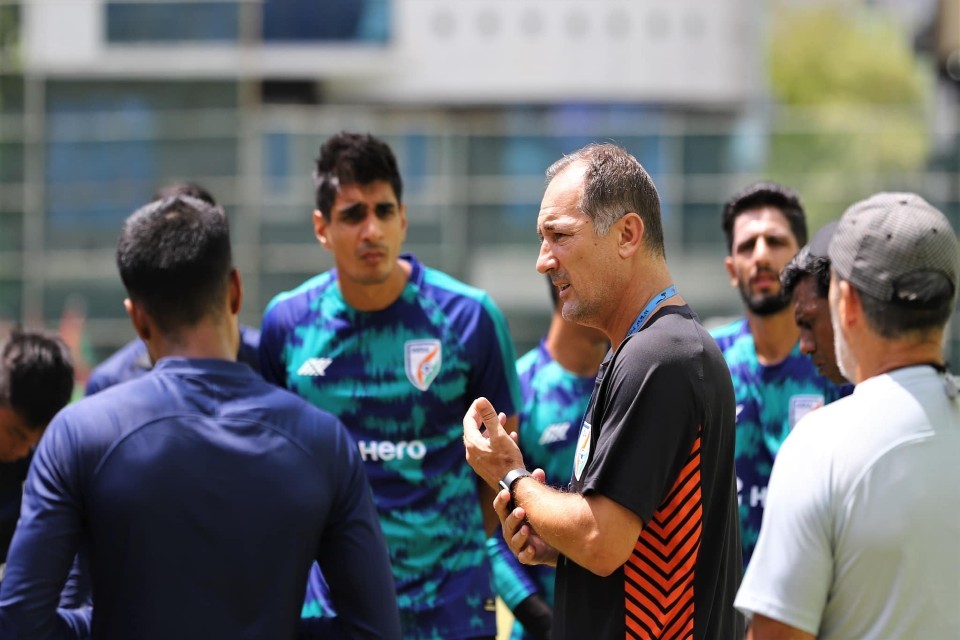 The Indian national team will play their final round-robin match against the hosts; the Maldives to look for a place in the final.

India would look for nothing less than all 3 points as anything less than that would mean India have to pack their bags and head home.

Igor Stimac ahead of tomorrow's game talked to the press and still admitted that he was satisfied with the team's performances thus far. But sounded concerned with the team's lack of goals.

"We cannot be a team that relies solely on a single player to score goals. We need to be more confident in front of goal
and have more players who don't fear (or aren't afraid of) the box. That is, if you have more confidence and determination, things will be much easier", Stimac said on his team's lack of goals.

India were defeated by their tomorrow's opponent in the last edition's and Stimac praised the Maldives team for their improvement since they locked horns in that final.

"I believe the Maldivian team has made significant progress. They are now more compact than they were previously. They place a greater emphasis on passing and possession football, as well as creating chances. They haven't been wasting time in recent years. They've grown as a group", Stimac praised the Maldives.

Stimac's side is full of confidence and he believes that his team will go for the win tomorrow. When asked about the rotations he's done with the squad, he said, "I need to make sure each and every player invited to the national team
has enough strength, determination, and quality to adapt to what we're looking for, as well as help the team on the pitch.

We are using every opportunity to give everyone who's here a chance to appear and prove themselves, to see how far we can go with them in the future. Generally, I think we're growing up as a team, not rapidly as we would like".
Stimac was also full of praises for the Maldives forward line and said that they know how to link up and play with each other.

"They know how to move, and Ali (Ashfaq) is the one who receives the ball. They know where to run, and he
can see where they're going without looking. So, obviously, there is a high level of understanding among Maldivian players on the field. How they play tomorrow is also dependent on us; how well we allow them to play. If our team
and defenders perform as expected, the Maldivian team should not have to play much," he sounded full of confidence before this encounter.