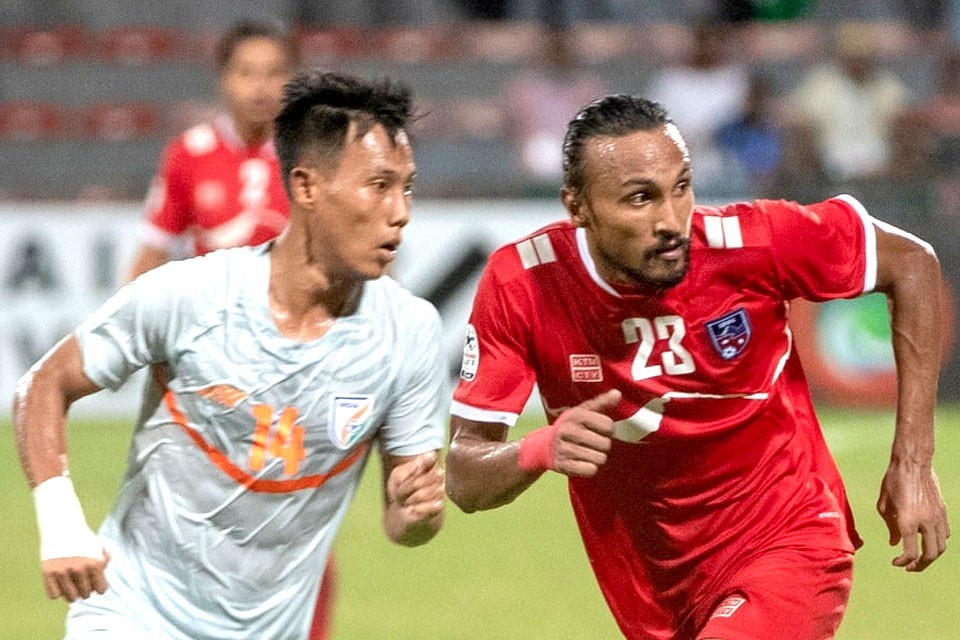 Football being widely followed in Nepal is something everyone is aware of.

And when Nepal is playing international football, it adds to the excitement. A Nepal-India clash is particularly something everyone in the football fraternity keeps their eyes peeled for.

Nepal vs India clash is not only watched by a large number of spectators in Nepal, but it is also able to amass many audiences in India. When these two rivals of South Asian football met on Sunday in Male, it surpassed everyone's expectations to create a new record in itself. When these two teams took the field in Male, internet usage records were shattered, according to Internet Exchange Nepal.

According to them, the previous record that was made during the pre-quarterfinal of Euro 2020 last June between England and Germany, and France and Switzerland. During that time, internet usage in Nepal was at a rate of 49.889 GB per second which was then bettered last Sunday with an internet traffic rate of 54.440 GB per second.

According to some media outlets, local bandwidth consumption increased as live streaming was available to be viewed on gadgets such as mobiles and laptops when various apps offer video services.


SAFF Championship 2023: Nepal vs Pakistan - Match Highlights