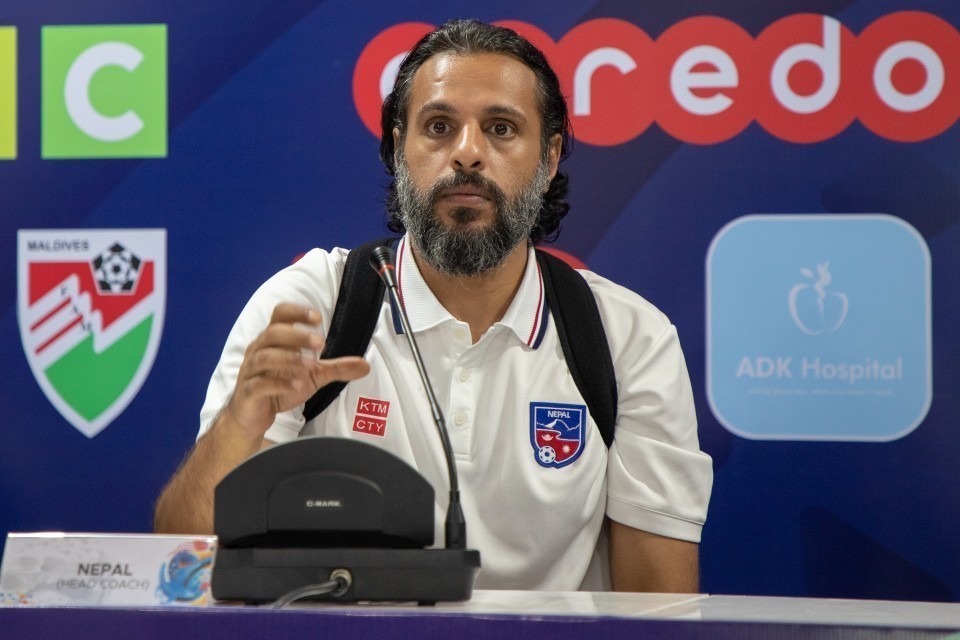 Nepal coach Abdullah Almutairi has appealed Nepalese football fans not to blame his charges for the loss.

He said fans can attack him but not the players.

"Chapter is closed. We must focus on next match. I ask everyone in Nepal, especially Nepalese fans and friendly media, please dont blame the players.

"It's me whom you can blame. I am responsible for the loss. You can write against me. You can attack me, very offensive with me. But not to the players. They play for the country. They are fighting for you. They are fighters. I have lost the game, not the players". said AA.

Nepal will now take on Bangladesh on October 13. Win or draw will help Nepal enter final for the first time in SAFF history.


SAFF Championship 2023: Nepal vs Pakistan - Match Highlights