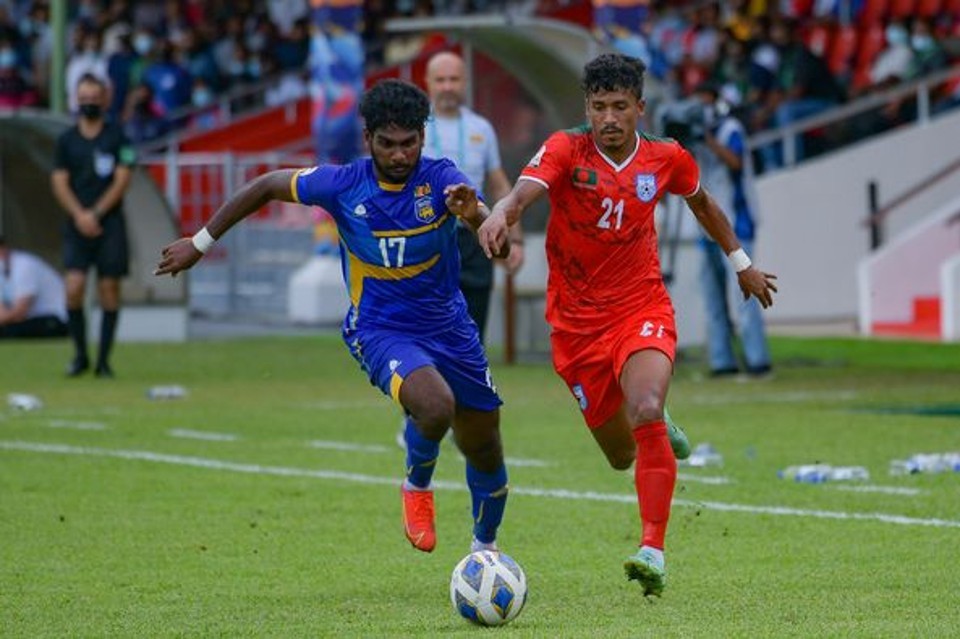 Bangladesh defeated 10-man Sri Lanka 1-0 in the opening match of SAFF 2021 opener at national stadium, Male on Friday evening.

Topu barman scored the match winner in 56th minute through spot.

Sri Lankan defender Duckson Puslas was sent off for the double bookable offenses (after the incident) and the Islanders couldn't tweak the score line with 10-man.

Goal scorer Topu Barman was adjudged the player of the match.



Bangladesh had some clear goal scoring chances but they failed to utilized them and settled down for a narrow win.

Sri Lanka coach Amir Alagic said the refefereeing was aweful and the game was equal.

Bangladesh coach Oscar Bruzon said that the score line should have been better.

Nepal is playing against hosts in next match at 9:45 PM NST.