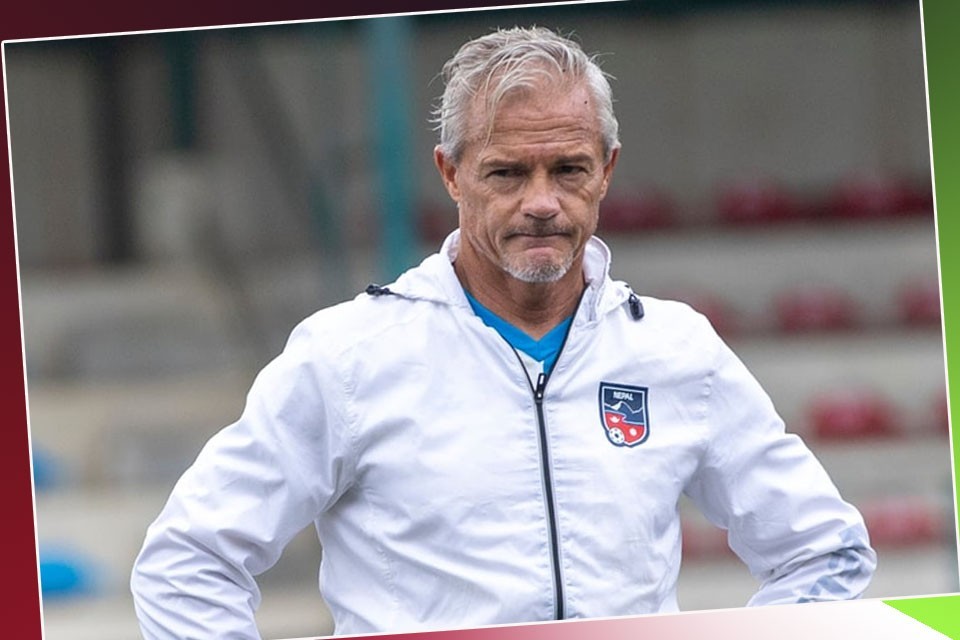 Nepal women's team coach Gary Phillips told the press that they were ready for the Bangladesh series.

Nepal is locking horns against Bangladesh in the first match at Dasharath stadium on Thursday.

"We are ready for the series. It is the learning process and good experience for the team", said Phillips.

Bangladesh have never beaten Nepal in senior women's football.

When asked if they would miss Sabitra Bhandari, Phillips said, "She is injured. But we have good players in the team and they are ready to give their best".

Nepal is playing the series to prepare for upcoming AFC Women's Asian Cup qualifiers. Nepal is grouped with Phillipines and Hong Kong.

Final squad:
Anjana Rana Magar (GK), Anjila Tumbapo Subba (GK), Usha Nath (GK), Amrita Jaisi, Anita Basnet, Anita KC, Bimala BK, Bimala Chaudhary, Dipa Rai, Gita Rana, Hira Kumari Bhujel, Indira Rai, Manjali Tamang (Yonjan), Nisha Thokar, Preeti Rai, Puja Rana, Punam Jargha Magar, Rajani Thokar, Rashmi Ghising, Renuka Nagarkote, Sabita Rana, Saru Limbu, Srijana Singh

Note that Sabitra Bhandari is injured and is recupareting knee surgery in Doha, Qatar.
Nepal Vs Bangladesh - 2nd Friendly Match Highlights