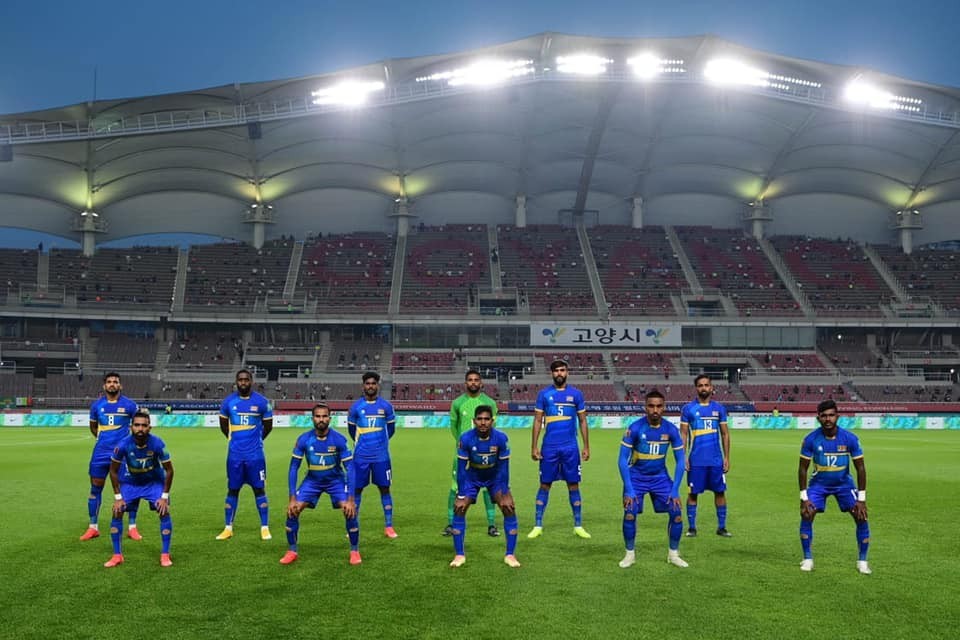 Sri Lanka football has included masseur and performance analyst in SAFF Championship squad. 



The FA revealed jumbo coaching staffs for upcoming SAFF Championship on Tuesday.

Amir Alagic is the head coach of the team. 



The other officials are:



Team manager: Asif Ansar

GK coach: Amir Doksanaltic

Technical coach: Mohamed Hassan Roomy

Asst coach: Devasagayam Rajamany

Team Doctor: Dr. Ruwan Fernando

Performance Analyst: Lanka Jayamina

Media officer: Gishan Suranga De Zoysa

Masseur: Jeevana Caldera

Kitman: Mohamed Fahim



Sadly, there are no masseur and performance analyst in Nepal squad.

Maldives is hosting the championship from October 1-16, 2021 in Male. Five teams are taking part in the event sans Pakistan and Bhutan.