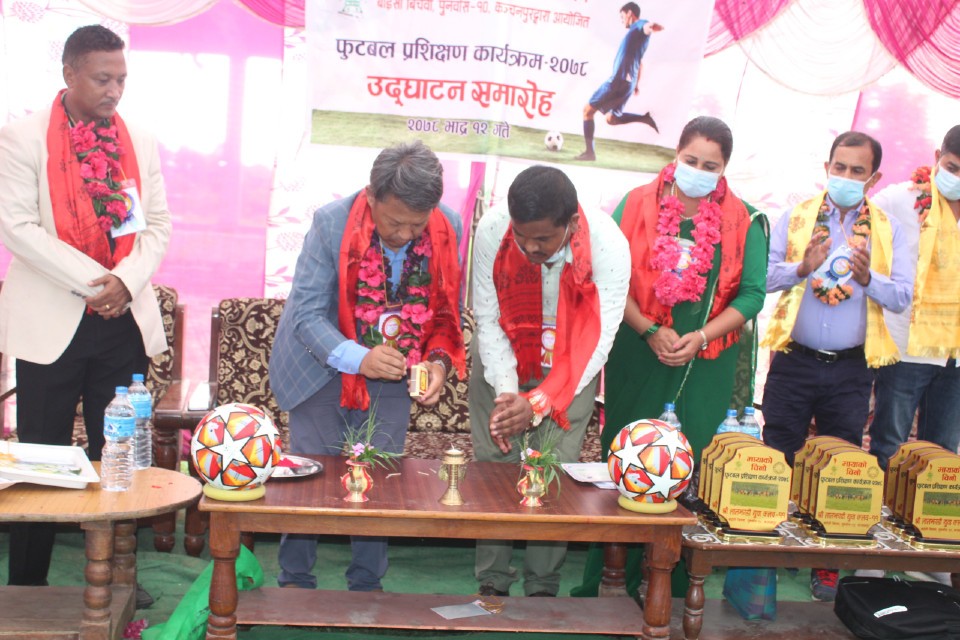 Laljhadi club, Kanchanpur has started U12 football camp.

The program was inaugurated by ANFA president Karma Tsering Sherpa on Sunday.

Club president Kashiram Bohora said they would try their best to produce good players from the region.

Purnabas municipality Dy mayor Sharda Bista, Kanchanpur DFA president Ganesh Chand and other officials were present in the program.