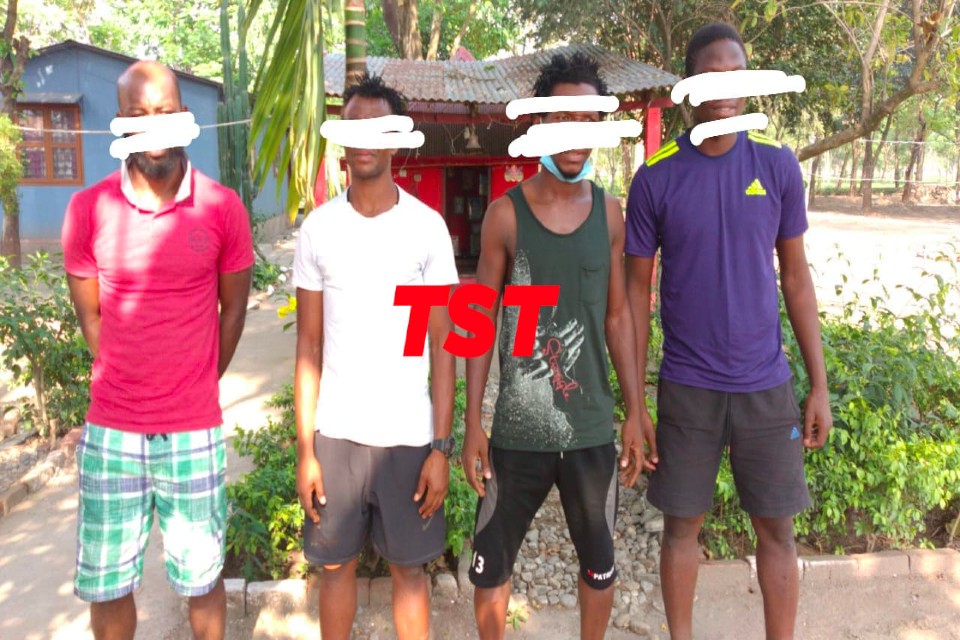 India's border guards, SSB's 8th Battalion has apprehended four African players including Fofona for illegally crossing international border on Monday.

The arrested are Tina Tina Dider (25) and Agoume Ambassa Lin Raoul (30) both resident of Republic of Cameroon while other two are Camara Fofana Ussumane (20) of Republica Da Guine-Bassau and Adjobo Odjoumonla Armel Odilo (22) Republic of Benin, The Siliguri Today has reported.

These nationals were playing domestic football in Nepal days before.

According to SSB officials, all four illegally crossed the international border from Nepal to India and they also seized Indian currency of INRs 48,330/- from them.

The Siliguri Today added that the apprehended nationals will be handed over to Naxalbari police after medical examination for further course of action.
Look Of Dasrath Rangasala In COVID Pandemic