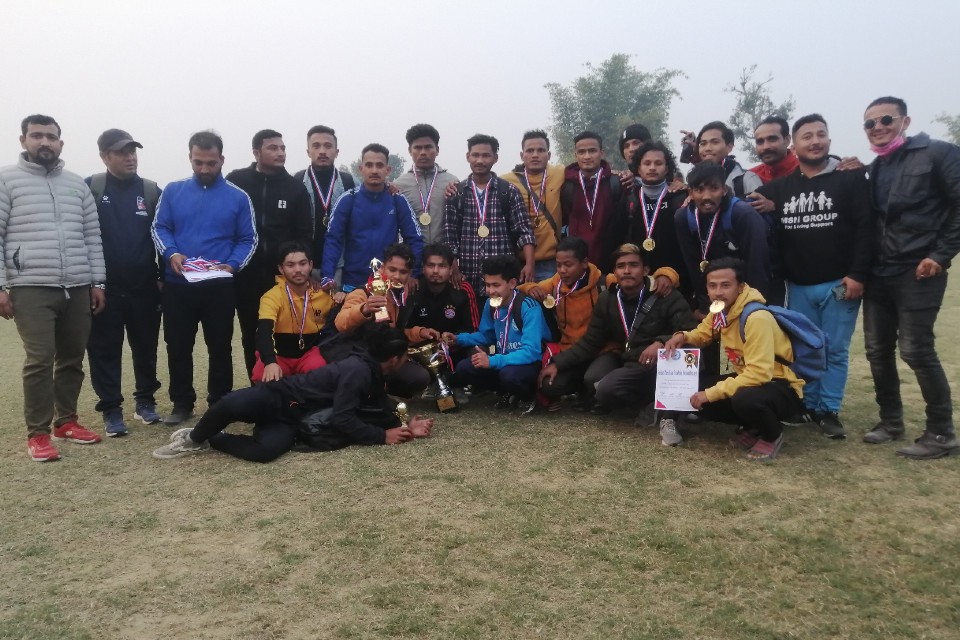 Nisarga Star City FC have become the champions of Far West province league.

Nisarga Star City FC defeated Dipjyoti Club, Mahendranagar 5-3 on aggregate to qualify for the ANFA president's league.

Nisarga had defeated Dip Jyoti 3-2 in the first leg in Mahendranagar.
The champions will now take part in ANFA president's league.

Dhangadhi mayor Nrip Bahadur Oad distributed prizes to the winners.

Top six teams from Martyr's memorial A Division league and four teams from ANFA president's league will take part in the national league.

The date of the national league hasn't been confirmed yet.
Far Western Khaptad Gold Cup: Far Western Vs Chyasal Youth Club Spot Kick Battle - VIDEO