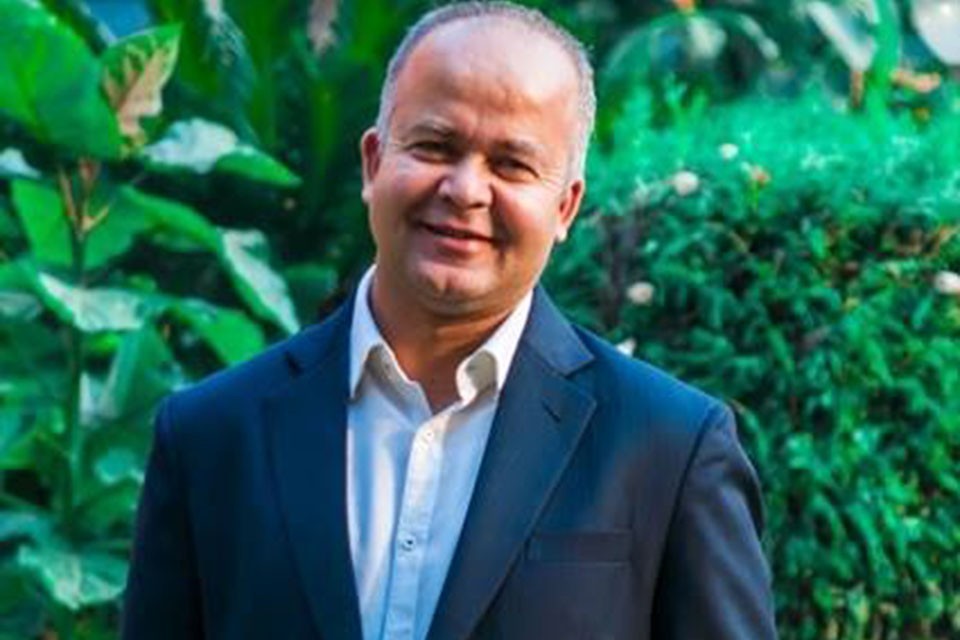 ANFA's head of international relations and the chief of adviser committee, Mr. Nabin Pande has resigned from the post.

Issuing a release, Mr. Nabin Pande announced his resignation on Monday.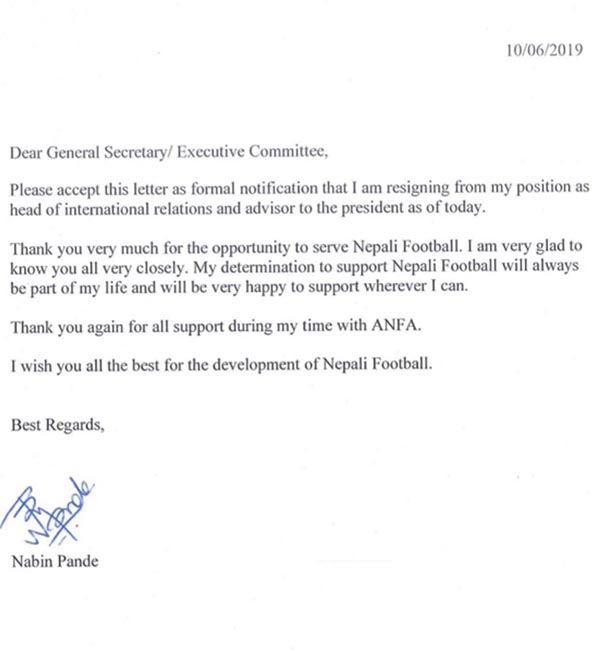 Pande, who assisted current ANFA president Karma Tsering Sherpa wholeheartedly during ANFA congress, has made U turn.

Pande hasn't mentioned any reason for his resignation.

"I would like to thank all for the opportunity to serve Nepali football. My determination to support Nepali football will always be part of my life and will be very happy to support whatever I can", said Pande, who is an NRN.