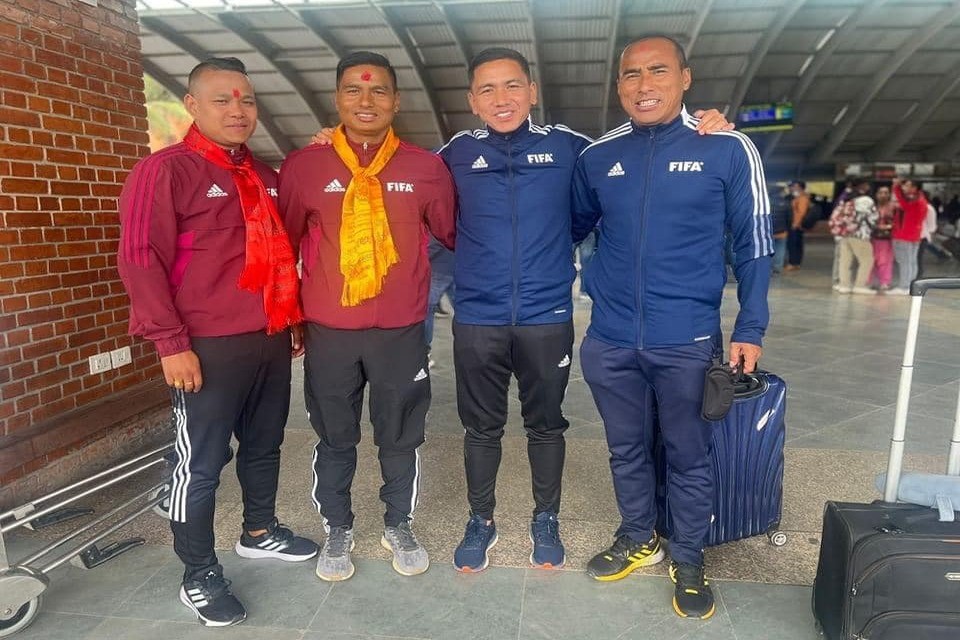 Nepali FIFA referees will conduct an international friendly match in Male, Maldives.

FIFA referee duo Prakash Nath Shrestha & Nabindra Maharjan and FIFA assistant referee duo Sahadev Shrestha & Bikram Chaudhary have flown to Male to conduct the match, which is slated for March 21.

The match will be played at Male international stadium.