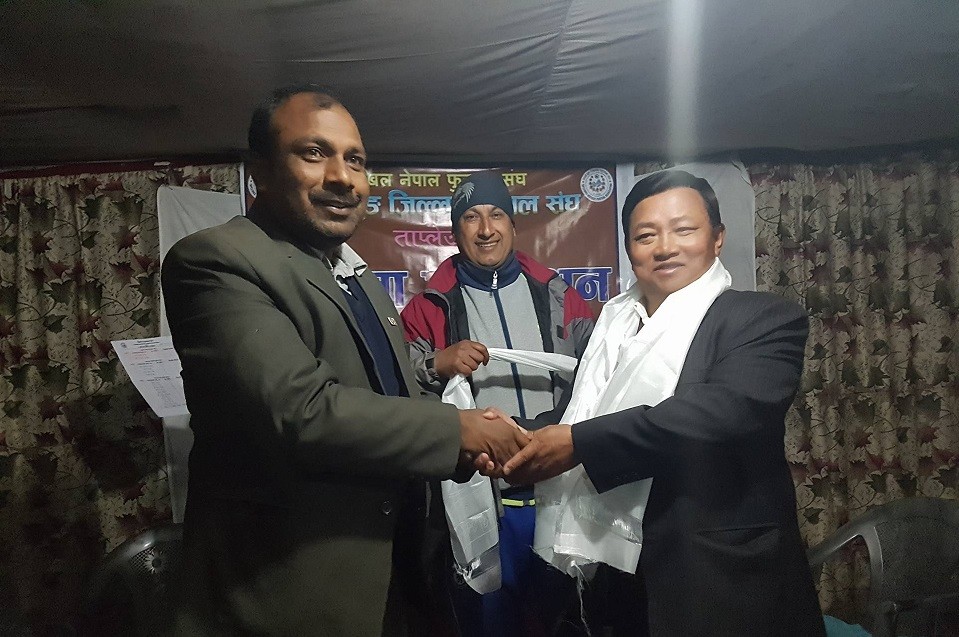 Bal Krishna Sawa has been elected the president of Taplejung district football association.
Sawa defeated incumbent president Moti Kumar Patangwa by 7-4 votes to become the president for four years.
Hang Narayan Limbu, Narendra Limbu, Chandra Kumar Thebe and Laxmi Kafle were elected as VPs.
Elected members are Sudhir Limbu, Bijaya Limbu, Ambika Limbu, Shailendra Gurung, Surendra Niraula, Tharka Kumar, Ganesh Limbu, Dinesh Khawas, Kamal Limbu and Bindu Tamang.
Meanwhile, elections were held in various districts.
Surkhet: Janak Rawal (President)
Bara: Md Samiullah (President)
Dolakha: Gobinda Shrestha (President)
Nuwakot: Dipak Chitrakar (President)
Rautahat: Buddha Darlami (President)